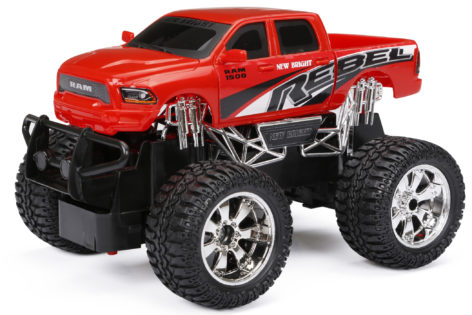 R/C Dodge Ram Rebel – Red
The New Bright 1:24 Scale Radio Control Dodge Ram Rebel burns up the road with a big lift and stylish wheels. Front wheel trim control makes tight tur...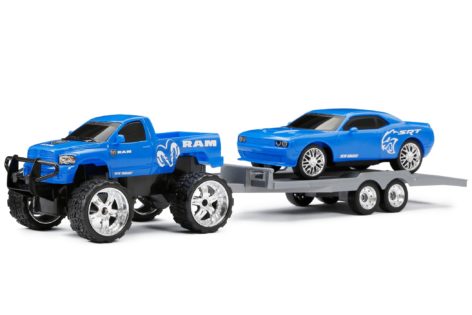 Wheels Remote Control Ram & Charger
This simple function remote control truck features custom wheels, cool graphics and a free-wheeling sports car in tow. Ready to cruise down the boulev...