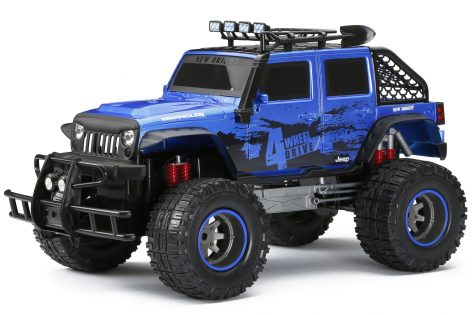 R/C 4×4 Jeep® Wrangler – Blue
With detailed accessories and a rugged exterior, the 1:12 Jeep Wrangler can take a beating. Features 2.4 GHz technology for extended range and less in...
R/C Chargers Jeep® Wrangler
Go head to head with these powerful machines and see who has what it takes to rule the off-road. With the easy to use charger, plug into any USB port...