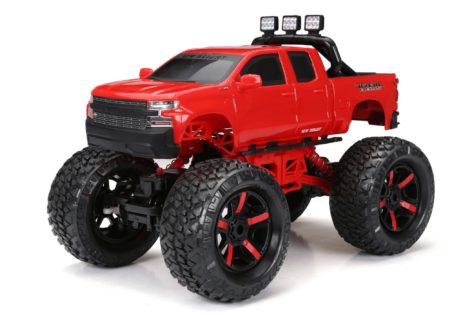 R/C Chevrolet® Silverado™ 4×4
This 1:10 scale full function R/C Chevrolet® Silverado 4x4 has Flex Suspension and all-wheel drive, so it can tackle any terrain. The over-sized tires...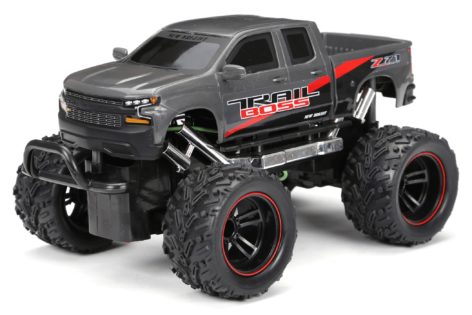 R/C Chargers Chevy® Silverado™ Trail Boss
Go head to head with these powerful machines and see who has what it takes to rule the off-road. Race up to five of your friends again and again with...