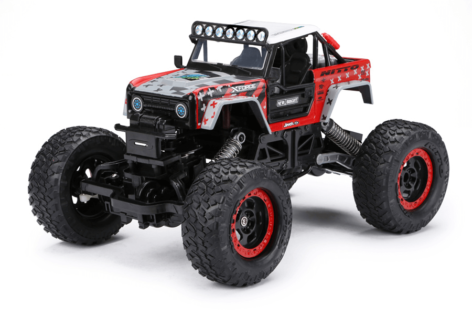 R/C Bronco Rock Crawler
The Vaughn Gittin Jr. Bronco Rock Crawler (Brocky) is perfect for rough terrain racing. Bold graphics, 4x4, and oversized off-road tires make Brocky h...
R/C Vaughn Gittin Jr. Bronco 4×4 USB Rock Crawler Truck
Step into the shoes of professional #FunHaver, Vaughn Gittin Jr., when you take control of Brocky, the newest addition to Vaughn's #FunFleet. In 1:14...