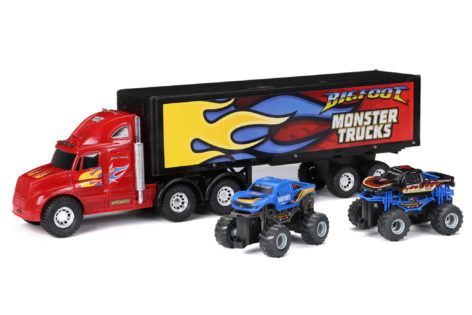 R/C BigFoot® Monster Truck Hauler – Red
Load 'em up and head out! This big 22" Radio Controlled Monster Truck Hauler comes with two BigFoot® R/C Monster Trucks. One Controller operates all 3...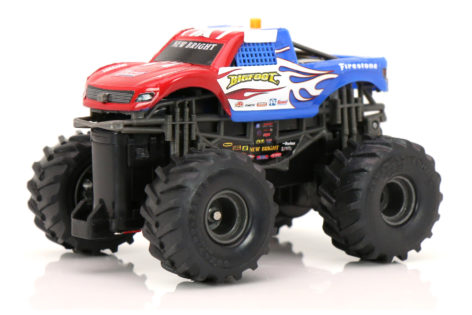 R/C BigFoot® – Red/White/Blue
They may be small, but don't underestimate these 1:43 Scale Monster Trucks! These full function R/C Monster Trucks are quick! At only 5", you can take...